GoLogin is one of the most popular anti-detect software that extends the lifetime of your account, makes your connection more secure, and keeps the IP pool clean.
With GoLogin, you can create lots of profiles, each of them having its own digital fingerprint.
You can download the latest GoLogin browser version here by clicking on the "Download" button in the top right corner.
For a start, we need to click on the "Create profile" button, provide a name for it, and choose a Connection type (either HTTP or Socks5).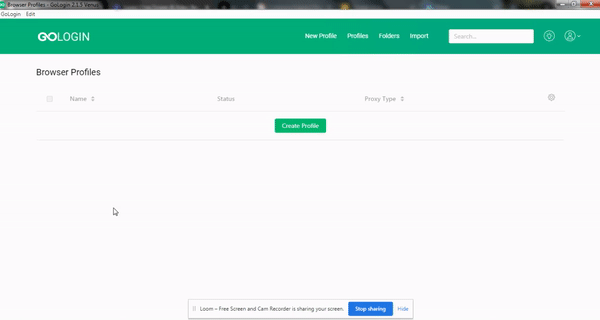 After that, you may enter your proxy data from the subscription. When everything is ready, click the "Check proxy" button, then click "Create profile".
The proxy setup window should look like this –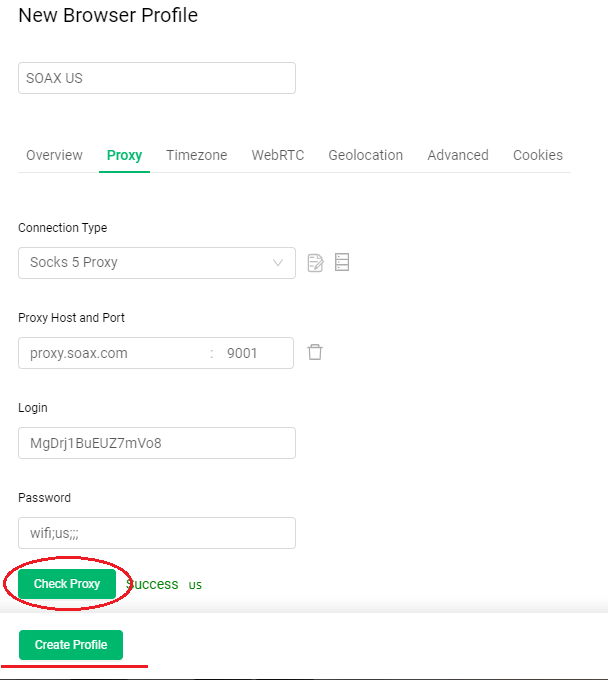 To enable your new profile, go to the "Profiles" tab and click Run. The new GoLogin window will pop up and it will be automatically connected to proxies.

For IP address authorization you just need to Whitelist your IP, enter the host IP address and port number assigned to the corresponding filter in the IP Address section of your SOAX profile.
Enjoy working with our proxies!