G2, as you might already know, is a key website for real users to share authentic reviews about software, tools, and platforms that they use.
Experiences and insights in these reviews are extremely useful to other users searching for various IT solutions and empower them to make informed decisions for their business requirements.
An endorsement from you would help more businesses find out about the high-quality services that SOAX provides.
As with all things, doing something for the first time no matter how simple always seems a bit daunting, so we're here to help!
Below are simple step-by-step instructions and FAQs on how to go about submitting your G2 review.
Step 1: Visit SOAX's G2 profile
Here is a link that takes you directly to the review form.
Step 2: Sign in to G2
Click on "Continue to login"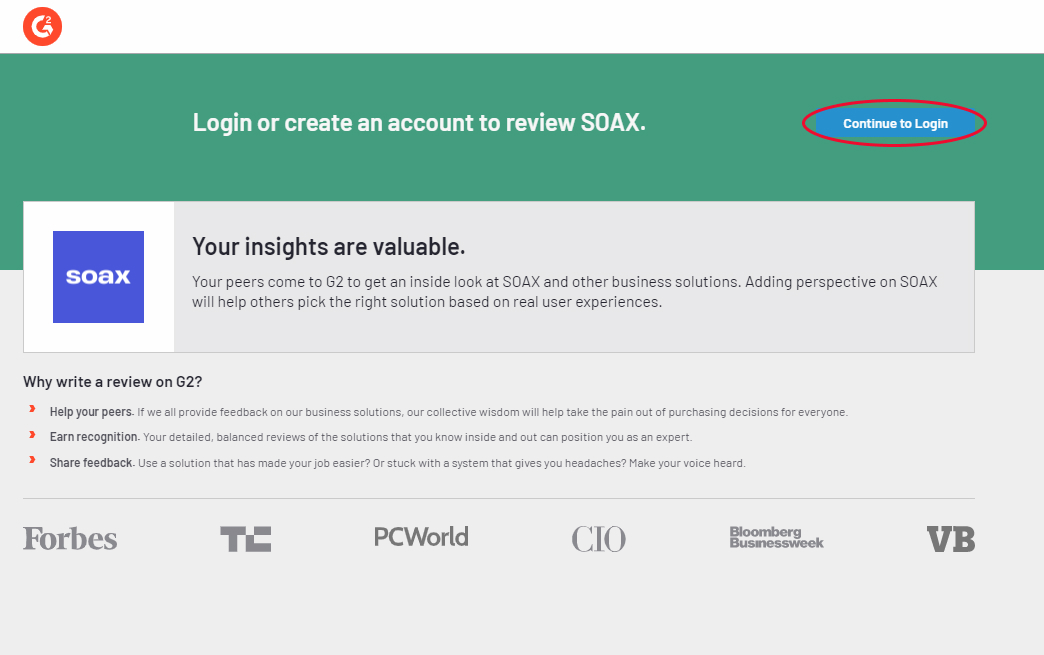 You have two options:
Option 1: Your LinkedIn account (This is the preferred option)
Option 2: Your business e-mail.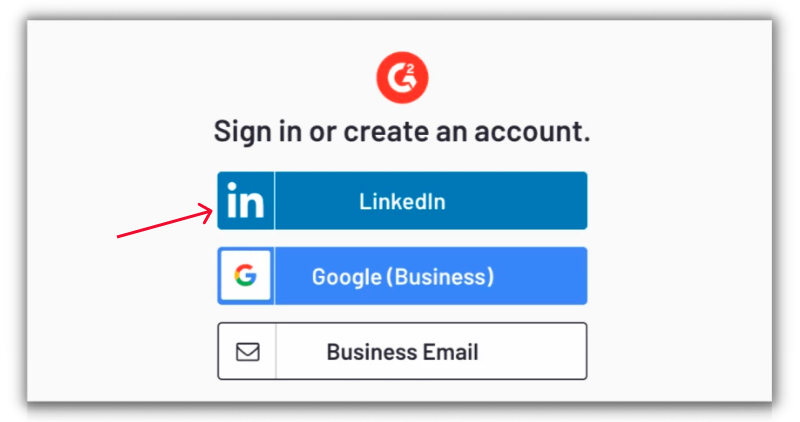 Step 3: Write your review
Now you can see a review form that needs to be filled. The questions might seem like a lot, but they are fairly simple!
There are multiple sections, be sure to fill all the 'required' fields
Please try and fill many questions as possible from the satisfaction survey. That said, answering the optional questions will help other users like yourself evaluate our platform better in comparison to others in the market.
Click on "NEXT" at the bottom of the survey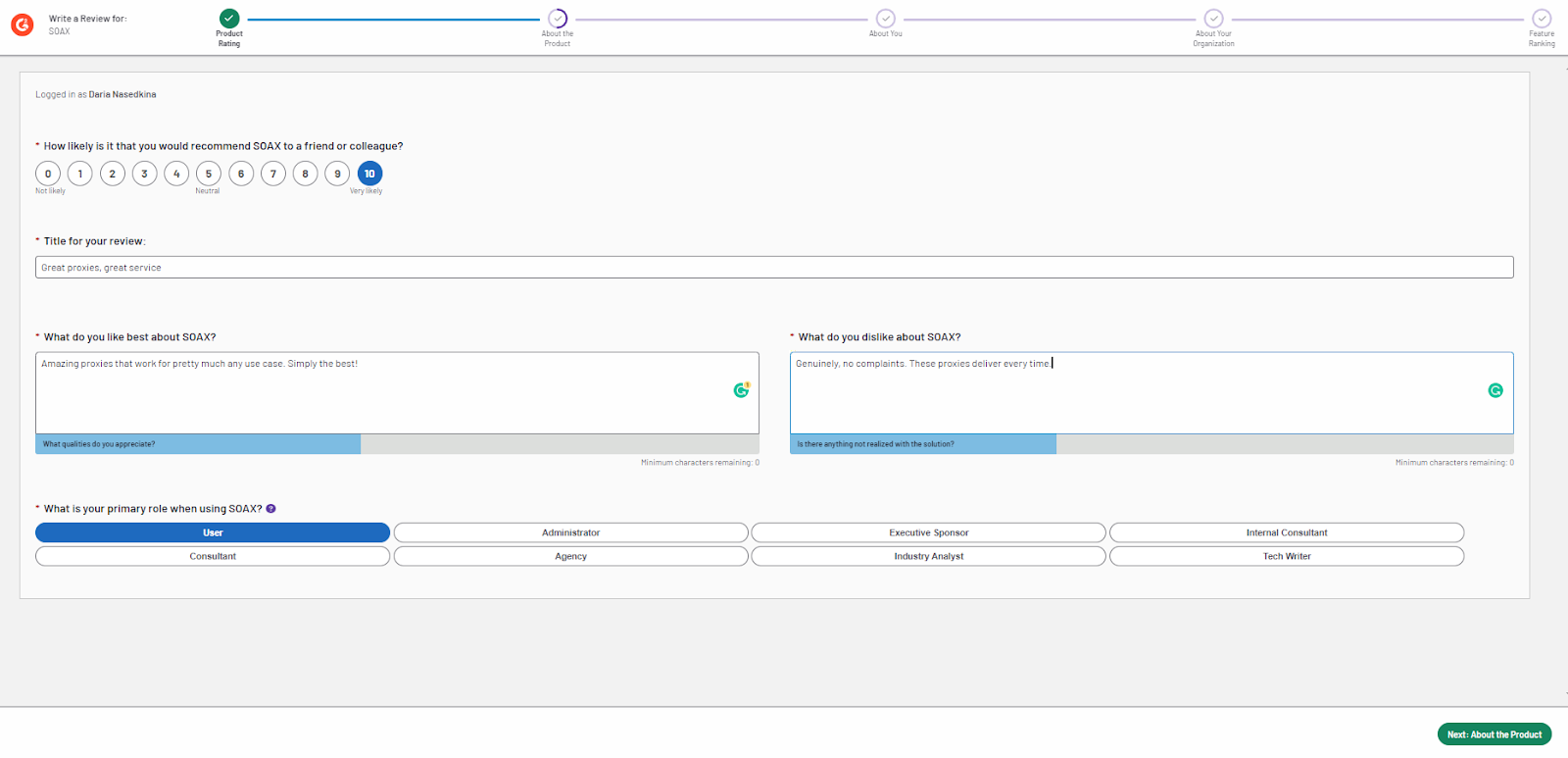 In the "About You" section make sure to click "I agree" to the question below. This way we will be able to proudly display your review on our website.

Step 5: Submit your review
Once you have completed all sections, take a moment to
Review your grade
Ensure that the green lines are at the maximum
Click "Submit review"
That's it, you are fabulous!
Check out SOAX's reviews on G2.
If you would like to leave us a review visit SOAX's G2 profile.
FAQs
1. Why do I need to sign up with G2 to leave a review?
G2 needs to verify your identity to confirm that you are not an employee or a competitor of the software you're reviewing. LinkedIn profiles and business emails are the best way to verify your information. However, this information is not tied to your review and you can choose to post your review anonymously.
2. Are G2 reviews anonymous?
The choice is yours! You can choose to have your name appear publicly or you could also choose to submit a review anonymously. In the "About Your Organization" section there is a line "Allow my review to show my name and face in the G2 community". Check "I decline" to leave your review anonymously.
3. Do I need to fill in all the questions?
For a review to be considered complete you need to fill in all of the required questions.
4. How detailed should the review be?
Your answer should fulfill the G2 minimum requirements of character numbers. Other than that, the sky is the limit.