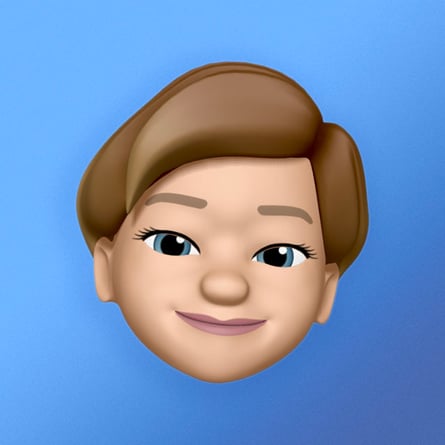 Maria Kazarez
How to Track an IP Address: The Ultimate Guide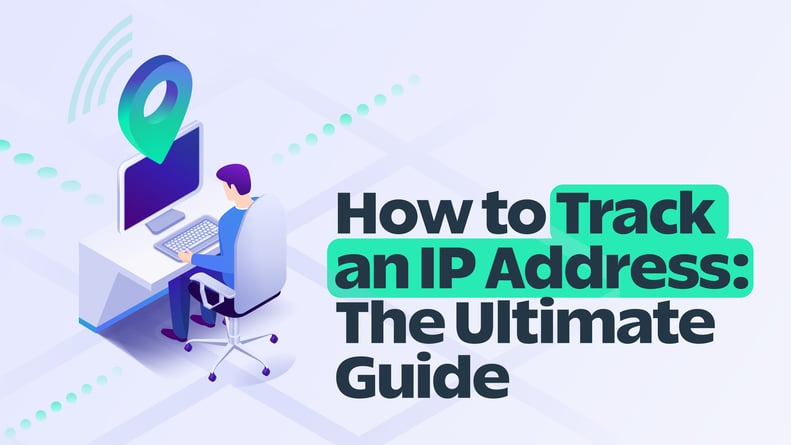 On the Internet, computers (a smartphone or any other network device) are identified by their numbers, not by their names. And the numbers they use as identifiers are called IP addresses.
Online business owners may want to know prospects' IP addresses because they want to find out, who they are, where they are located (what country/state/town), and what they seek by visiting the website. By tracking IPs they can engage with prospects and understand them better, as well as better cater to their customers by adjusting sales strategy and selling what is expected from a brand.
What is an IP Address?
An IP address is a number that helps to detect a user's location. When a user addresses a website, it tracks their location and decides whether to fulfill a request or not.
Why do businesses block users from accessing their websites?
it might be, that a website is applicable only for locations permitted and if a user is in an unwanted place, the access would be denied;
a user might want to request access to unauthorized websites. Due to the high risks of malicious attacks, many brands have shielded their websites from unknown sources, and a user can be one of them, although their intentions might be the most innocent;
hackers can use spoofing IP addresses to break into wireless networks or to web server logs, thus not only breaking a system but also ruining brand reputation.
Yet still, businesses can benefit from tracking IP addresses.
Why Is It Important for Your Brand to Track IP Addresses?
By tracking the IP addresses of your potential customers you can know them better. By tracing IPs you might understand where your visitors come from, which countries they live in, what devices they use, how old they are, and what they look for while browsing your website.
This information gives you insights into your customer's demographics, interests, and behaviors. By analyzing this data you can create relevant content for customers and tailor your messages.
For instance, if you are a proxy provider for business and you see that a vast scope of potential clients stays in a restricted area where almost all applications are banned from use you might want to offer them a reliable proxy solution they can use to conduct their activities.
Types of IP Address Trackers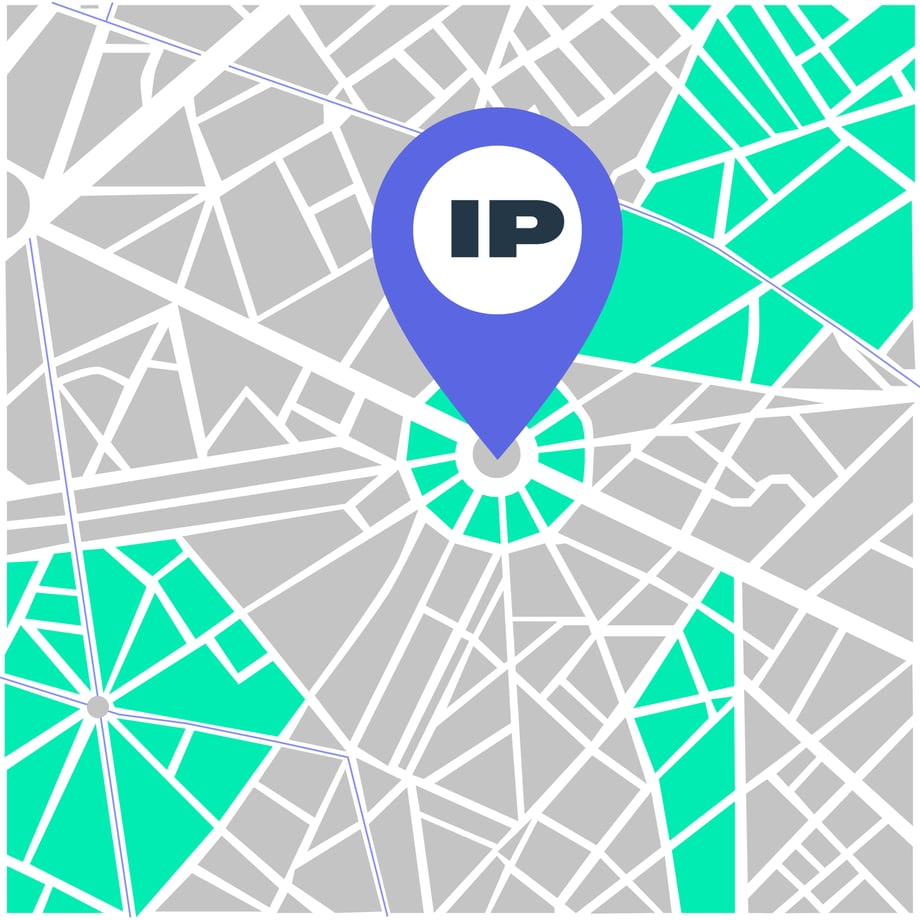 IP address tracking tools may be used to identify the geographical source of the problem when copyright infringement, illegal spamming, or cybercrime occurs. Or you simply want to know whom exactly you are talking and doing business with.
You can get an IP address by using different kinds of trackers. A tracker is a software tool that allows one to identify users accessing your network, get their device IPs (assigned by an ISP), and trace their location. You can also see where the webserver that a sender uses is based or determine the physical location of an access point.
There are various IP trackers available:
IP Address Trackers
These applications help to determine which IPs are actually configured for specific devices.
IP Address Managers
These trackers enable you to know when IP addresses were allocated, which devices they were allocated to, the hostname, and associated hardware providing a database of IP addresses in order to align the process of IP address management.
IP Address Scanners
With an IP scanner, you can quickly map out the devices in your network and the IP addresses that they are using and establish which ones are responding.
How to Track IP Addresses for Different Platforms?
When an email, message from social media, or other data is sent from a computer to an external server it is accompanied by its public IP address. This allows to track down the source of the sender, or at least the host they were using.
For Instagram
Head to the user's profile whose IP address you want to know. Copy the profile's URL (by pressing three dots and clicking on them). Next, head to one of the IP logger websites. Enter the copied URL in the search bar and press the "Create URL" button. A new link would be generated.
Send the shirt link to the user. When a user clicks on the link, refresh the page on the logger website and the user's IP address will appear at the bottom of the page.
If you want to learn more about the user, head to an IP tracker website and click on the IP tracker option. Copy and paste the IP you received on the IP logger website and trace the location, area code, ISP, and other relevant information of the user.
For Facebook
If you want to know the IP address of a specific person on Facebook first you need to establish a connection with the user. Then open a new chat window when the user is online. While a chat window is on, open the "Utility Tool" on Mac (Shift-Command-U) or "Command Prompt" on Windows ((Start >Run>cmd)
Type in "netstat -an" ("-a" Displays all connections and listening ports and "-n" displays addresses and port numbers in numerical form) and press "Enter".
NB: Before doing this close all the other tabs in your browser, and only keep facebook open. If possible delete the history and cache from your browser as other active IP addresses can return.
Shortly after you will get all established connections IP addresses for the server hosting the page.
For Website IP Address
There is a quick way to do so on Windows and Mac platforms if you want to know where a website is located.
Windows
Open the Windows Start menu and type CMD. At the top of the found results, you will see a listing for "Command Prompt". Select it.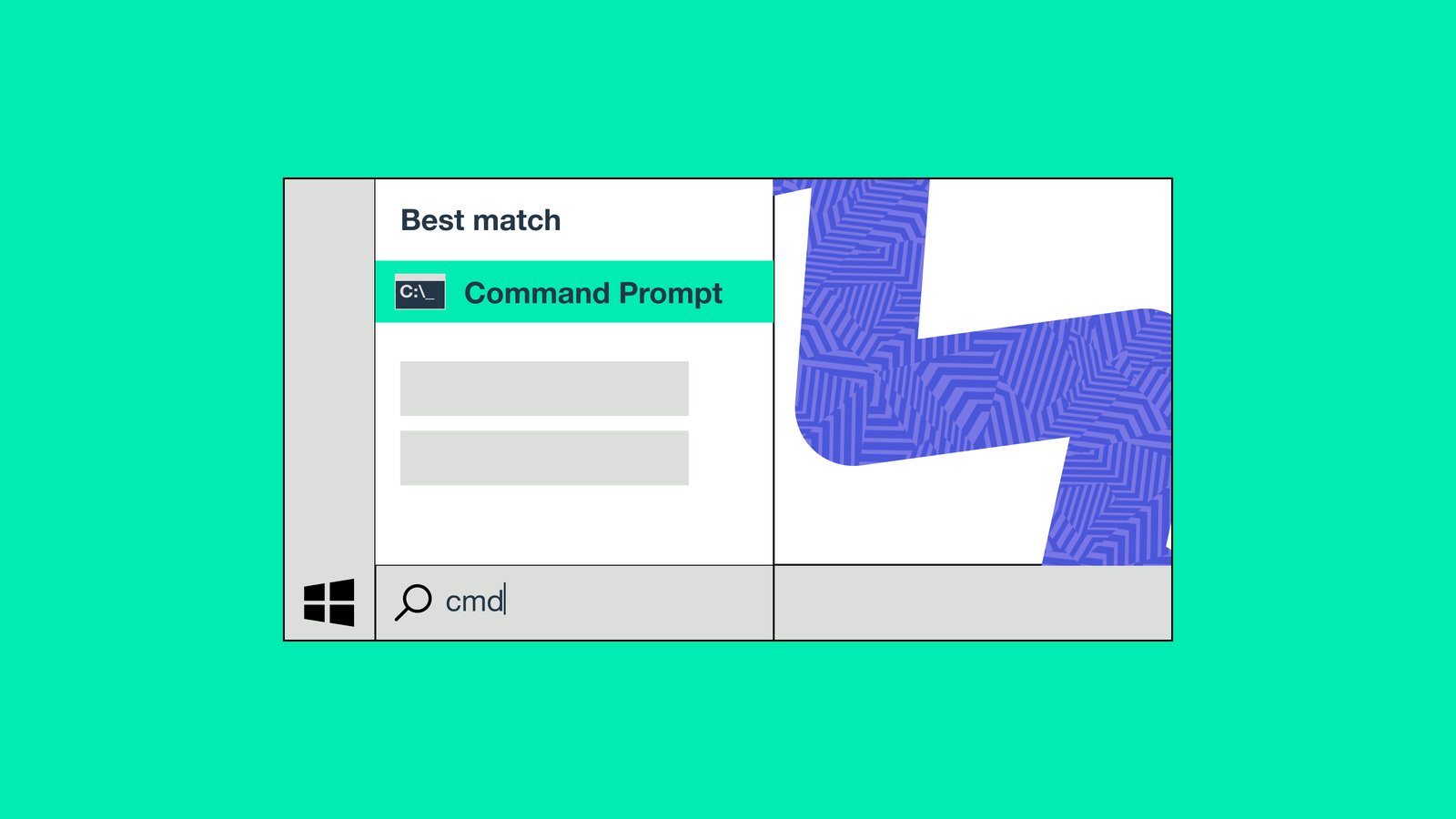 In the black window type tracert (press space) followed by the URL of the website (eliminating "www") you would like to trace.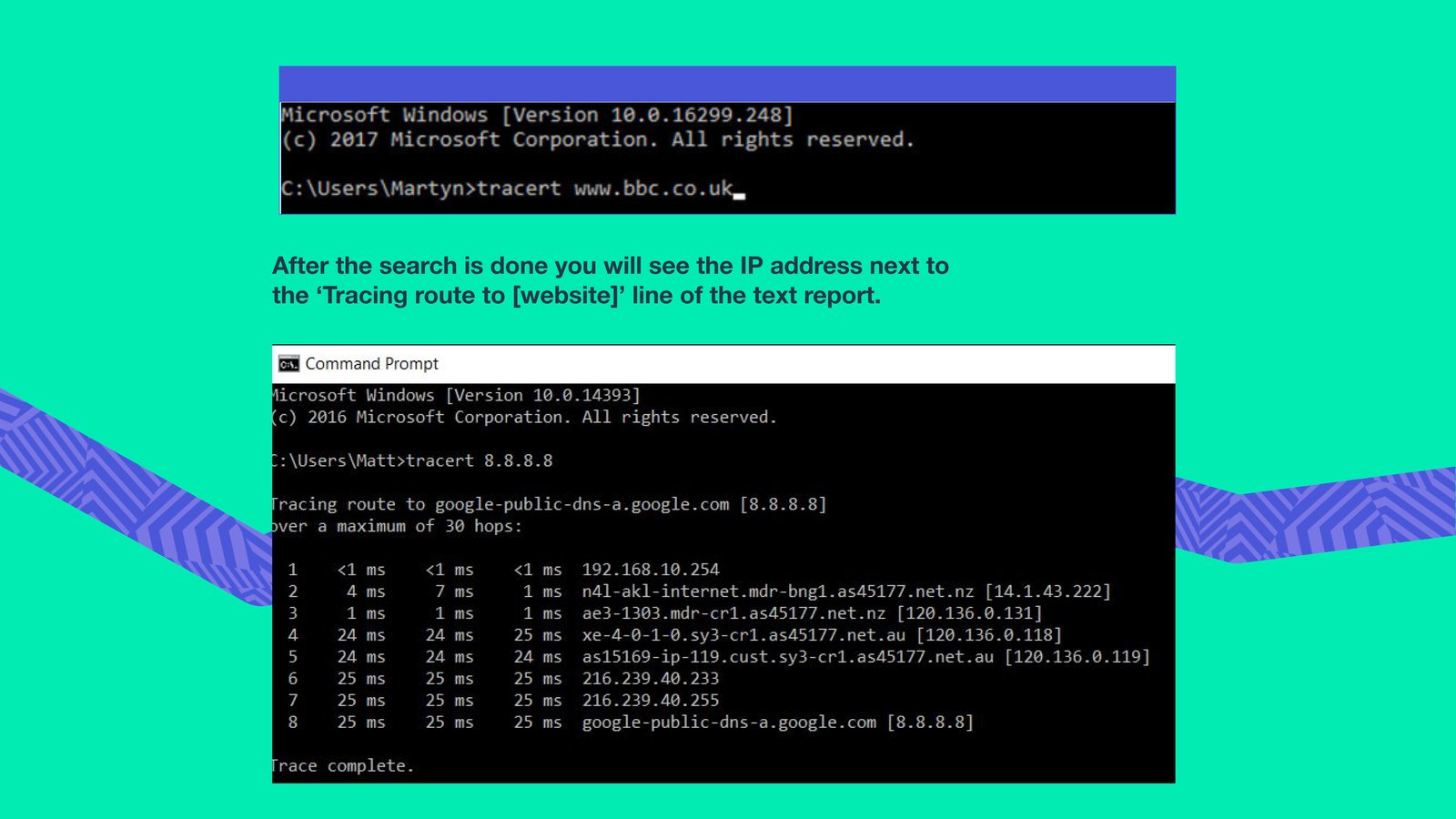 NB: Type the correct extension for the website, such as .com, .org, .net, and so on.
Copy this and then check it using an IP tracker. Thus you will see the server's address, name, and other useful information.
MAC
Open the Applications folder on your Mac, then the Utilities folder. Open the "Network Utility" program which is installed on all Apple computers by double-clicking on it.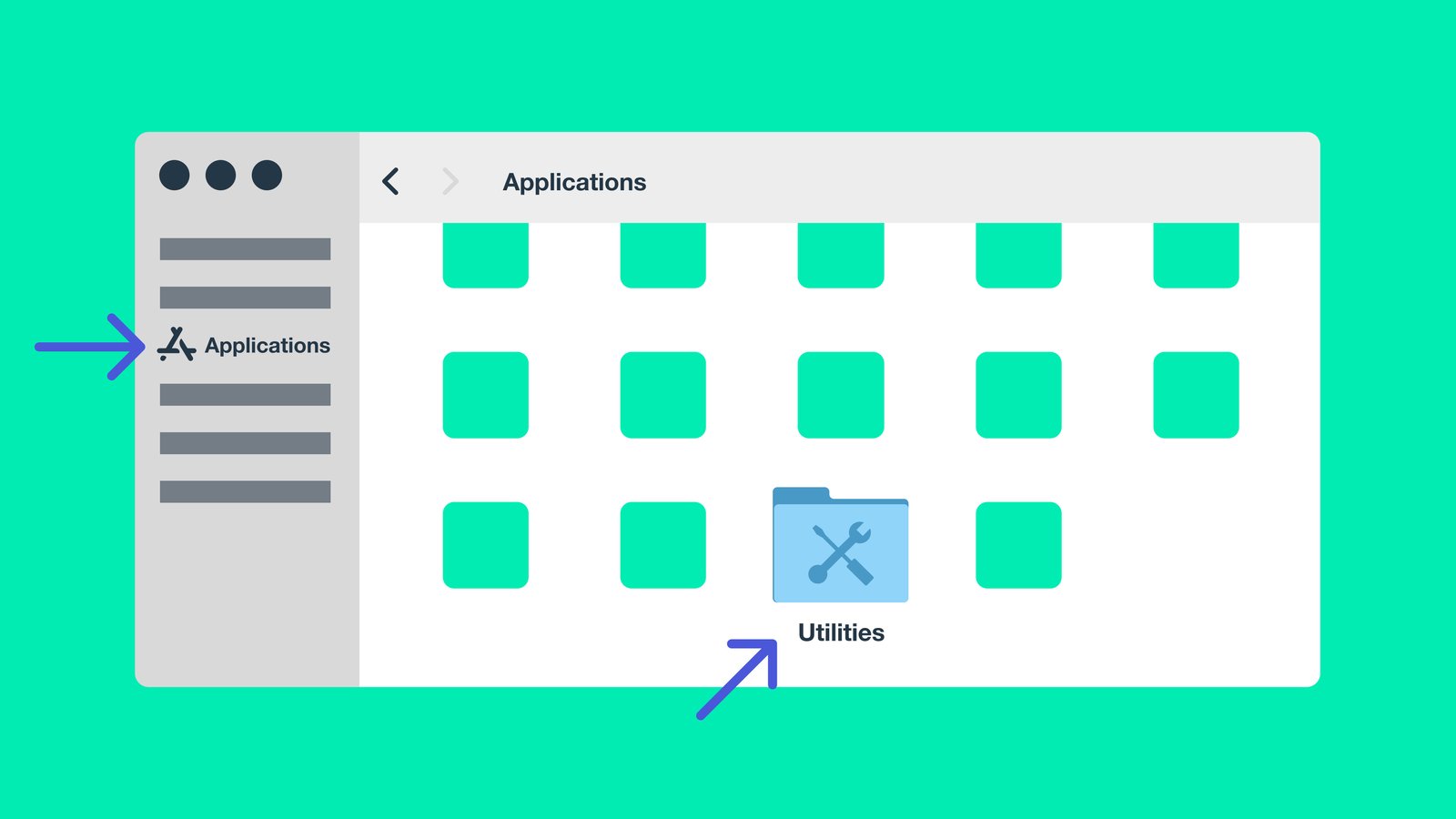 Open the Terminal app and click on the "Traceroute" tab at the top of the program window. Type traceroute followed by a space and then a website's address that you wish to trace. Hit Enter on your keyboard. Any trace results will appear in the main application window.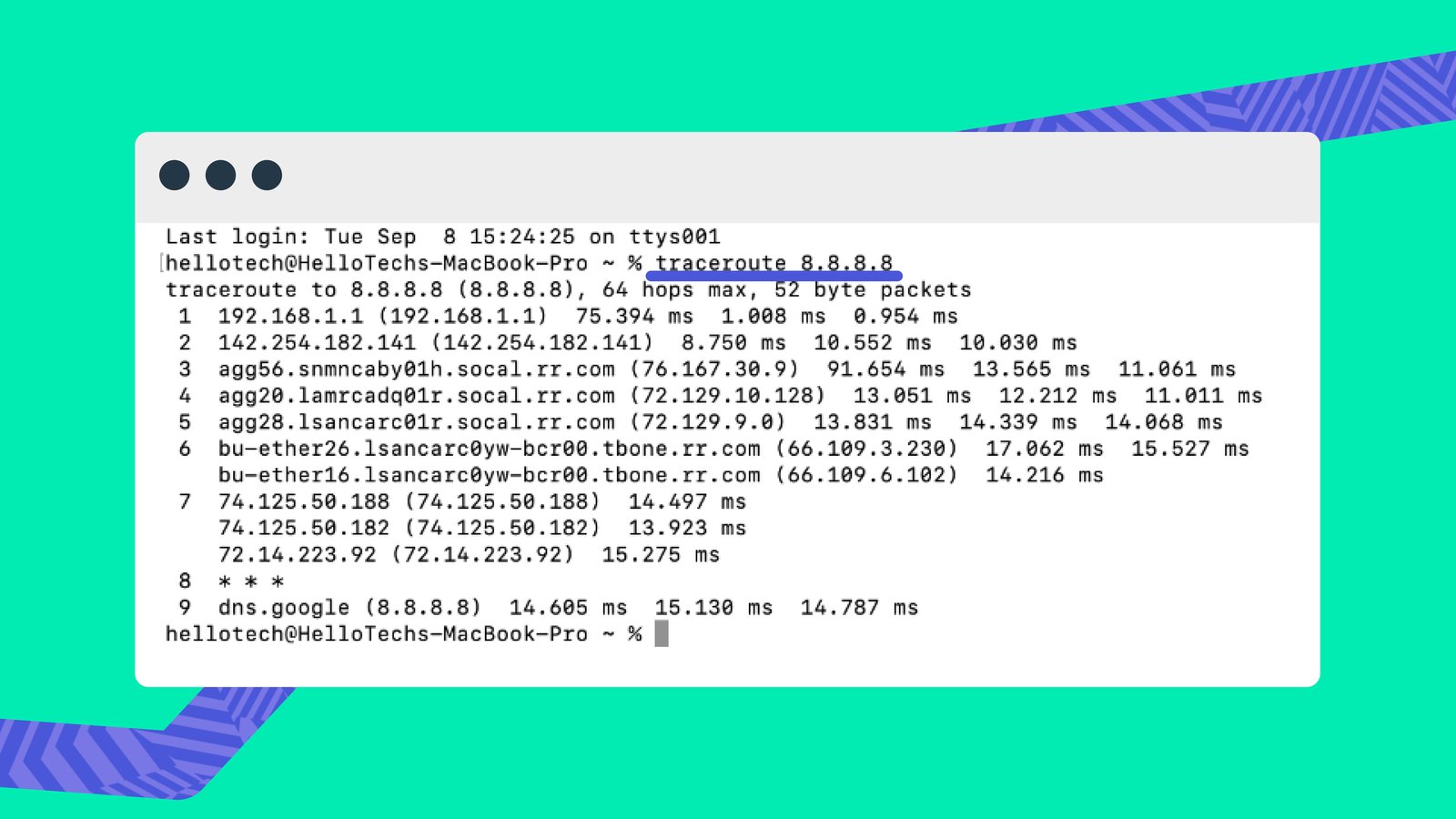 For Email Senders
If you are receiving emails that seem to you suspicious or you just want to know where they have been sent from, track an IP by looking for the email header information.
In some instances, people send emails with false headers. That is common for spam or malicious emails. Please stay alert.
Gmail
Go to Gmail and open the email you do not trust. Next to the "Reply" button, you will see the icon of an arrow facing down. Click the button, then select "Show Original" from the list.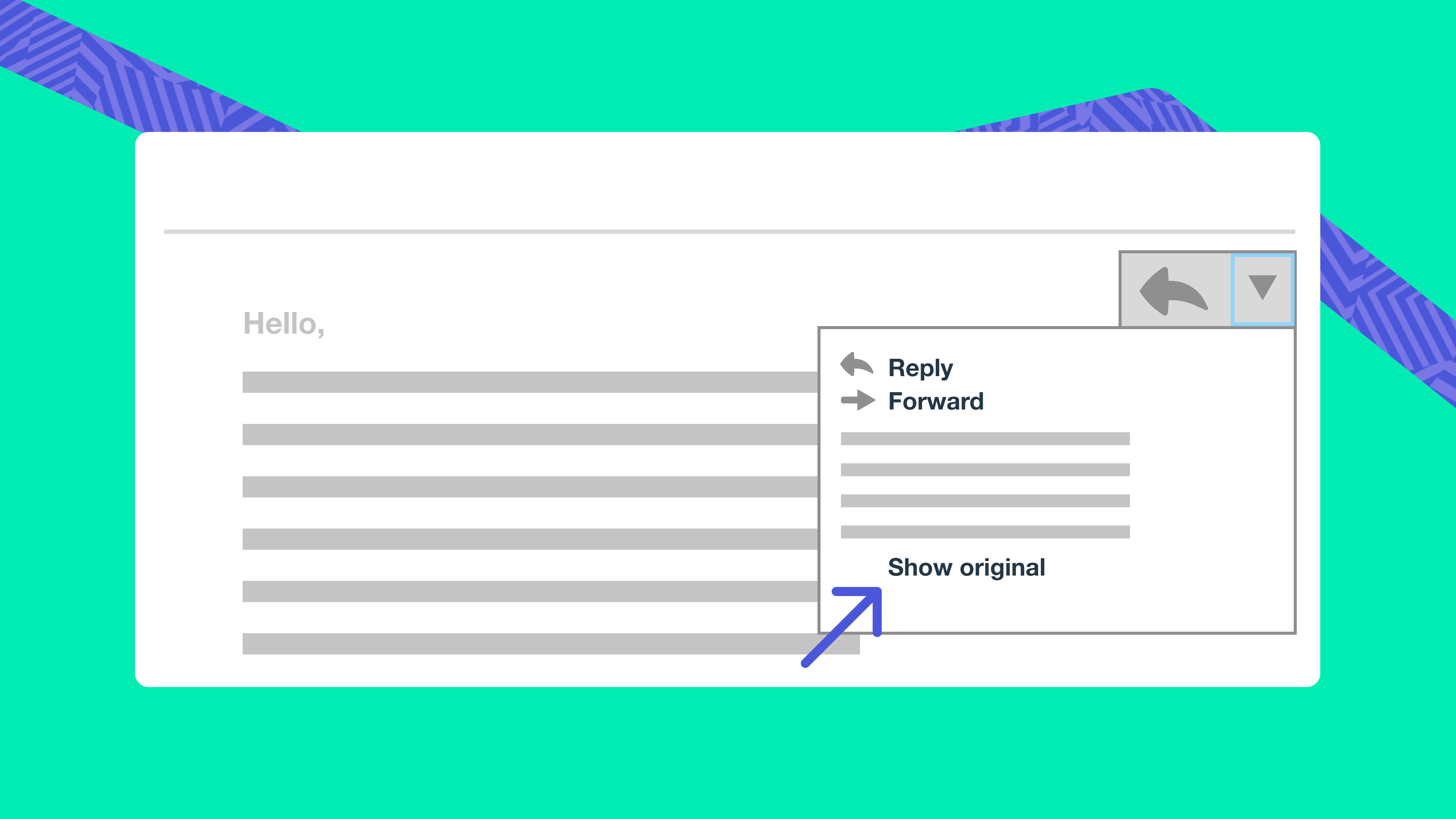 In the open window, you will see long strings of data from the header. View Received From (it will be followed by the IP address between the square brackets []).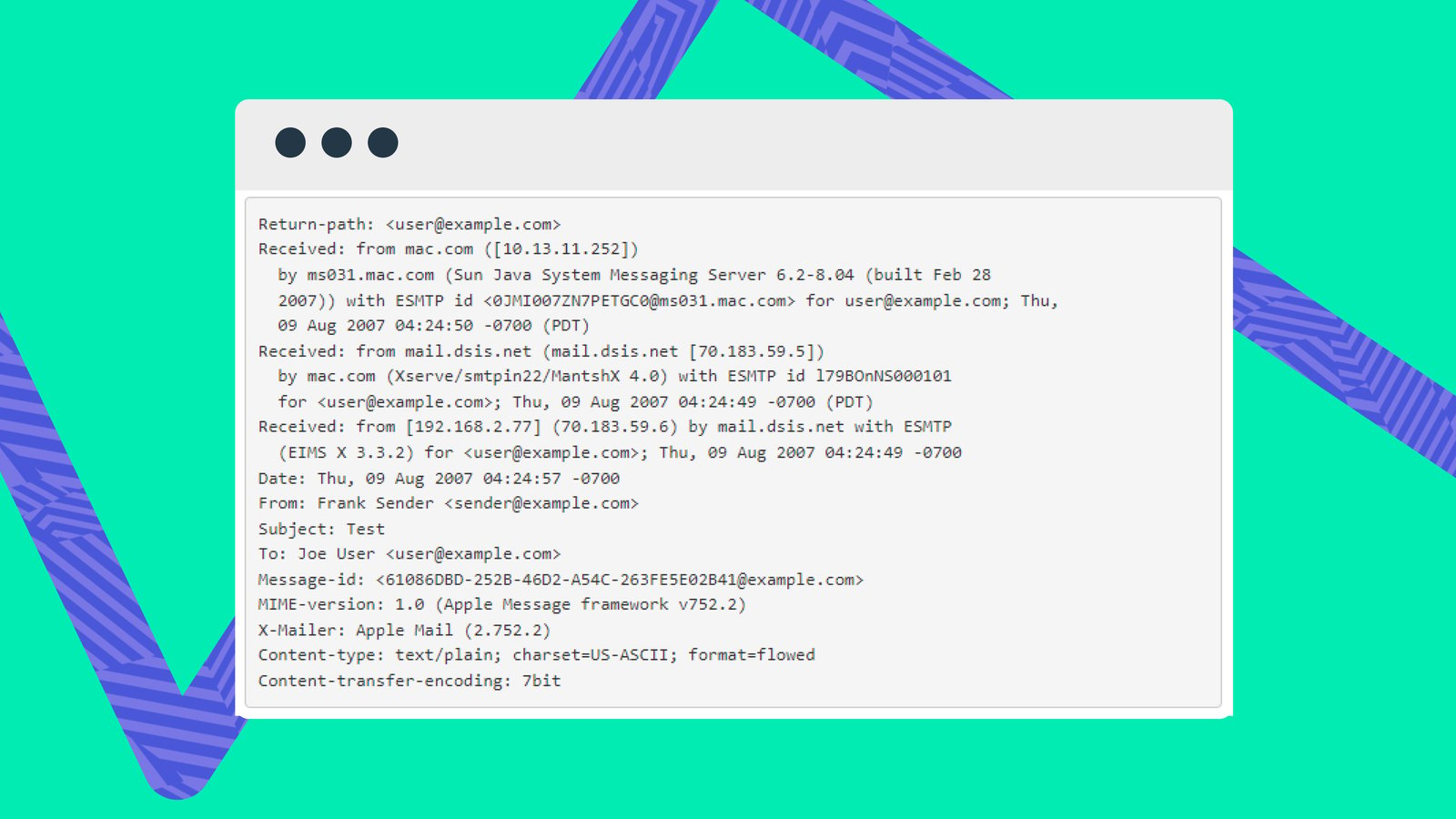 NB: If there is more than one Received pattern, choose the last one because that will be the actual address of the sender.
Once you identify an IP address, click the "Copy to Clipboard" button and grab the information you need.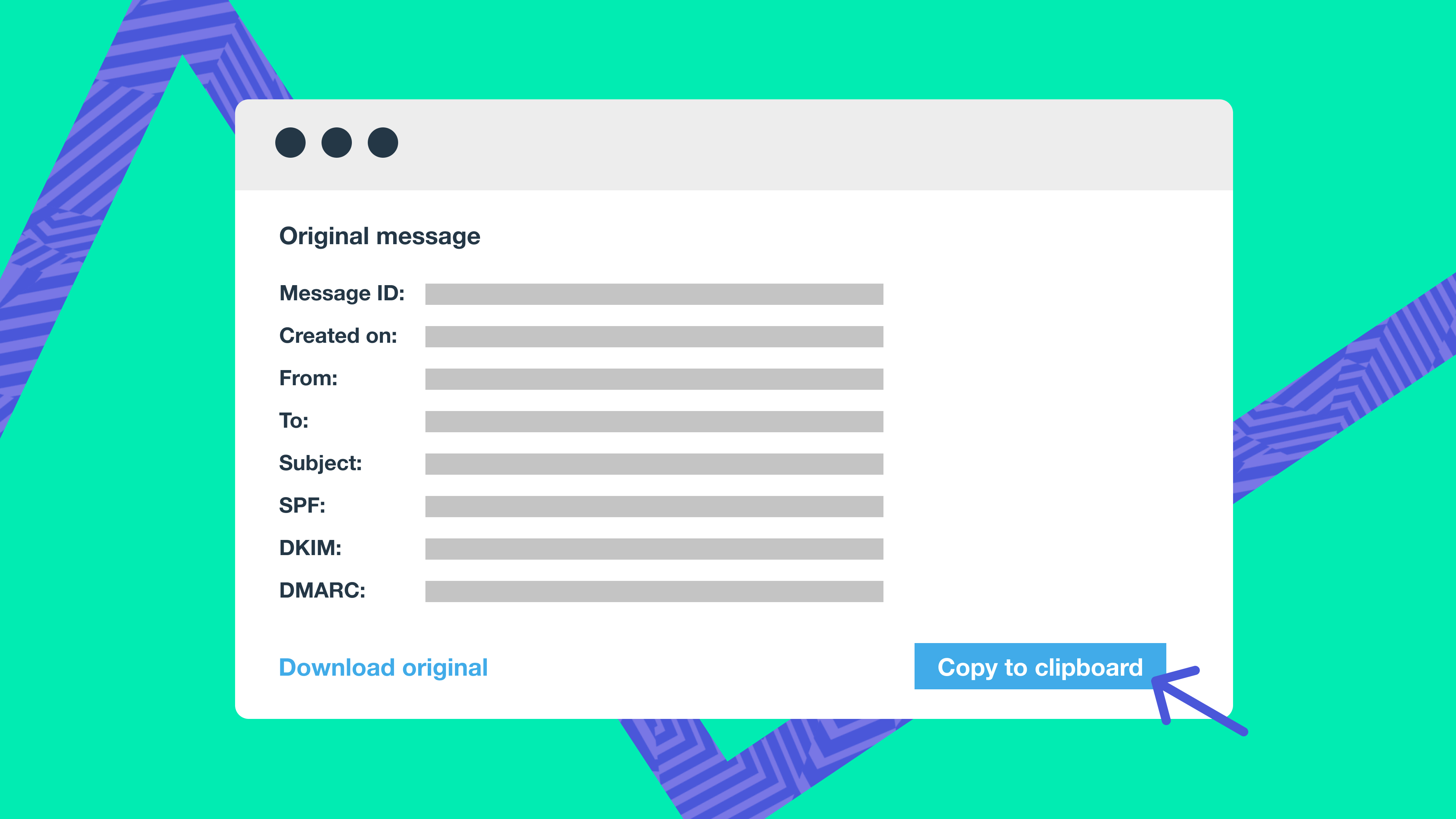 Paste the information into one of the IP checkers to get the sender's IP address and track the source.
Hotmail
Log in Hotmail account and head toward the Inbox section. Then find the email you want to track. Click the button of an arrow pointing down in the top right corner of the email. Next, click the View Message Source option from the dropped menu.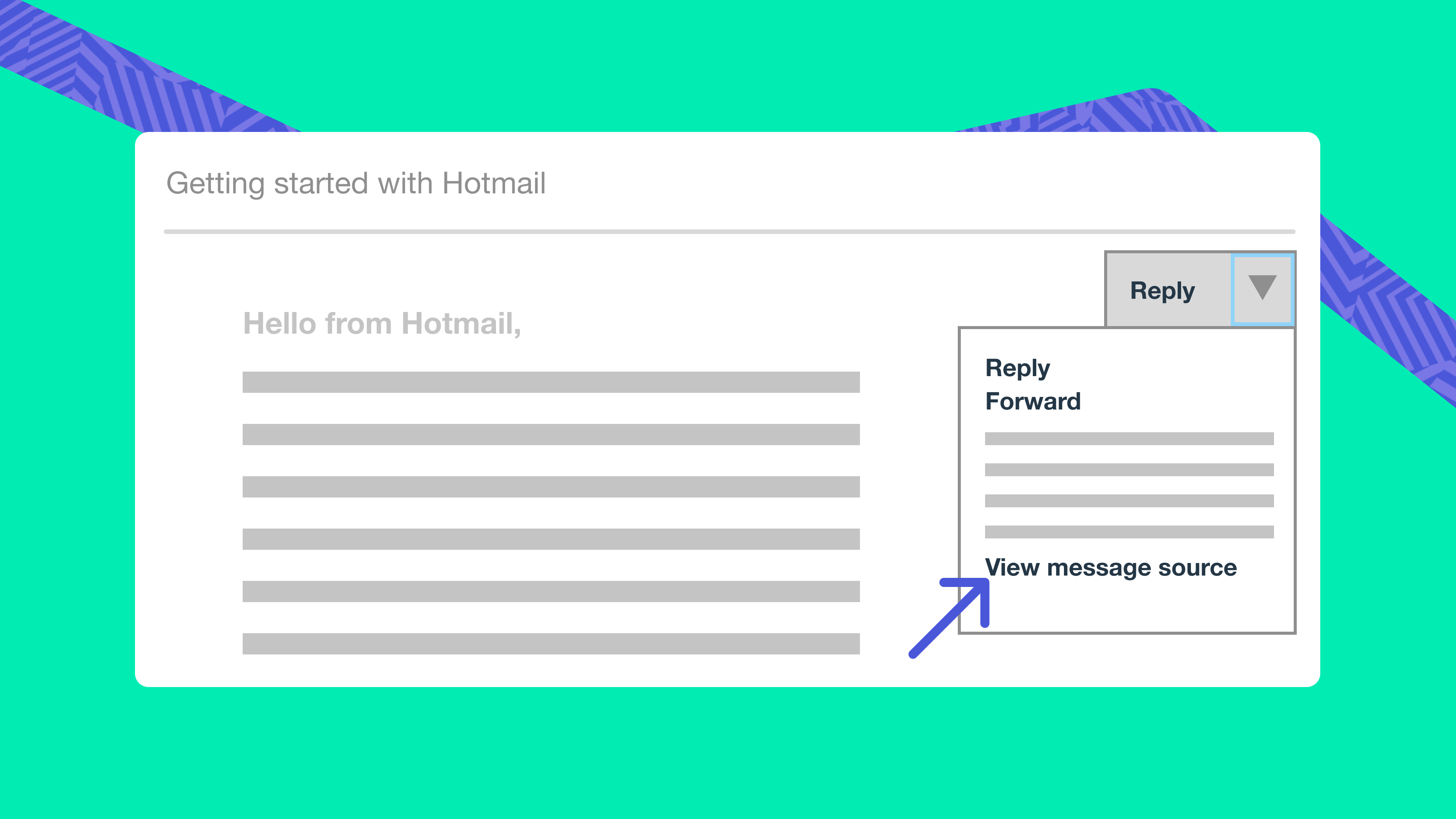 In the opened new tab will be the entire email in the text form, both the header and content. Now you have a few options to choose from:
If you see a header with X-Originating-IP followed by the IP address, it will be the sender's IP.
If a person sends an email to your Hotmail account using another email service, the X-Originating-IP field may not appear in an email's header. In this case, look for Received: from the header followed by an IP address ([]).
If you find multiple Received: from headers, choose the last one ("bottom received entry) because it will be the first server that handled the message.


Copy the email header in the clipboard and paste it into one of the IP checkers to trace the IP location. Most likely it will determine the city and the ISP the sender used.
Yahoo Mail
Go to Yahoo Mail and open the questionable email. Select the View Full Header option and look for Received: from followed by the IP address between the square brackets []. You will probably see the sender's IP address. If there is more than one series of Received: from, choose the IP from the last section. In case there are no Received: from sections, select the first IP address in the X-Originating-IP pattern and track it.
What are the Best Tools for IP Address Tracking?
With an IP lookup tool, you can keep track of a large number of IP addresses on your network to figure out where the connection is coming from and manage a huge network of computers, also to scan and troubleshoot network issues.
This free tool is easy to use on Windows (and Windows only). No installation is required. Enter the IP addresses that you want to scan. Once the scan is conducted, you will receive a report that can be exported to CSV format. It will contain hostname information, MAC address, network interface vendor, and more.
Advanced IP scanner provides remote control of computer devices and also runs as a portable edition.
This free and open-source tool is cross-platform compatible (works on Windows, Mac, and Linux). The tool is considered to be the fastest and friendliest network scanner that is suitable for either small or large enterprises.
No installation is needed. The only requirement is that Java must also be installed. Information captured while scanning locally or globally will include hostnames, MAC addresses, ports, and NetBIOS information, like the computer and workgroup name and the currently logged-in user. Angry IP Scanner also has a command-line version to integrate the scanner's capabilities into custom scripts. The results can be saved in CSV, TXT, and XML formats.
Best suited for enterprises and large organizations. Fulfill automated IP address tracking to detect IP conflicts and reconfigure IP settings to solve the issues. Provided with a friendly dashboard and some free tools. When scanning is done you will get detailed information on IPs and associated devices and users, and you will be able to edit the status, type, hostname, and MAC address. Solarwinds offers cloud DHCP and DNS support and it is compatible with CISCO, ISC, BIND, and Microsoft DHCP and DNS servers.
An IP address tool to manage your DDI data. DDI is short for domain name systems, dynamic host configuration protocols, and IP address management. With the BlueCat tool, you will be able to manage automatically all the IP addresses on the network, displaying them in a table with a wide range of information, including hostname, MAC address, IP range, and the device. The tool is designed to simplify network management by including built-in IP modeling tools and network templates.
This fast and highly configurable application scans for IPv4/IPv6 discovery and also lists IPs that respond. It can be run from a USB flash drive without installation. The tool detects internal and external IP addresses, hardware MAC addresses, and even across routers. Also discovers writable and hidden shared folders and launches external third-party applications (Nmap for OS discovery, vulnerability tests, and much more).
Results may be exported to a variety of formats from XML to JSON.
An easy-to-use IP scanner is designed for network analysis. You can scan a list of IP addresses, computers, and ranges of IP addresses, regardless of the number of computers and subnets. That is the best tool for large corporations that deal with multiple computers in their workflow. It helps to find network computers and shared resources. Lizard Scanner is suited for Windows users. No limitations on the number of IP addresses that can be scanned and no administrator privileges are required to conduct the scanning. You can easily export the results of scanning the network to an XML, HTML, or text file or store them in the program itself.
Bopup Scanner is fully portable software. It requires no setup and installation on a destination computer and can be easily copied to a USB flash drive to move to another PC.
This freeware network scanner displays active computers with logged user names (NetBIOS), MAC, and IP addresses. Bopup Scanner also recognizes and shows HTTP (Web) servers running on remote computers (TCP ports 80, 8080), quickly detects online computers, allows to browse shared resources of a remote computer, and saves results to a text file.
Advanced users can enter the IP range to scan, change a timeout to resolve a remote host, and run the program from a command-line interface.

To find the best IP address tool for yourself, keep a few key factors in mind:
It should be compatible with your OS (Windows, macOS, Linux).
If you need to use this tool across different platforms, choose a cross-platform compatible tool.
Check your budget. Opt for the free or the paid version and choose the one with the tech support offered.
Consider, if the tool's reporting system is comprehensive and covers different formats.
Look for additional features like remote desktop control, network templates, and IP modeling tools.
An IP address — a number that you and anyone will have while browsing on the Internet — helps to detect a location of a remote computer that requests access to your website.
There are times when you need to identify where your web visitors are coming from:
You might have an e-commerce website and would like to know where your potential customers are, display different languages and reduce credit card fraud based on geographic location.
You might want to fight against illegal spammers and hackers, and would like to locate the source of a problem.
You can track IP addresses in multiple ways, the most basic one is using IP address tracking tools, such as IP address managers, IP address trackers, and IP address scanners. By using these you can track IP addresses for Facebook, Instagram, emails, and more.
There are various techniques that allow people to hide or disguise their IP addresses, and such techniques become increasingly popular. With many benefits of using a residential proxy, your web visitors are guaranteed to have secured and anonymous browsing. Whereas you as a business owner can use a proxy or a VPN service to eliminate risks of malicious and DDoS attacks (by hiding/spoofing the IP address) and sell better to your clients and prospects.
Subscribe to our blog