Best
Residential Proxies

for Your Business
Get unlimited access to data with secure
and super-fast residential proxies.
Only
Fast & Reliable


Mobile Connection

SOAX offers a wide pool of legitimate and stable
IPv6/IPv4 addresses.
Ethical
Proxies around the world
100%
Compliant (only whitelisted IPs)
Unlimited Requests
Requests
Easy Access
To any website from anywhere in the world
Rotation Technology
To ensure the best network uptime
Get 3-day Trial for $1.99
Choose Your Plan
Select plan
Billed monthly
Annually

-20%
24/7 live support
Avg. proxy response time ≈1 sec.
8.5M+ proxy IP pool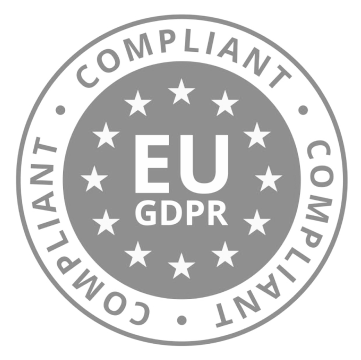 Safe and Secure
Proxies for Your Business
Efficiency
& Speed
Collect large amounts of data
in a few clicks
Compliance
& Reliability
Legitimate IP addresses.
Zero bans, penalties, or captchas.
Industry
Leader
SOAX is a partner of The World Ethical Data
Forum (WEDF).
Our Customers Enjoy
the Best Customer Experience
It's a great service for residential proxies with the high level of customer support
Hi level of usability of the platform itself Very useful settings and usage Pretty good prices for such services, one of the best on the market Really great customer support and customer relationship (helped us in many cases) Ability to pay in crypto (bitcoin)
Extra helpful support team
The service is good, but I need to highlight that the customer support team is simply the best - our dedicated account manager and the whole team are excellent at solving issues and offering support.
Helping hand
reliable for residential/mobile proxies as it gets, on top of that plans are well-balanced - easy to use and the dashboard is quite well designed - super helpful and friendly customer support team!
Explore Popular
Use Cases
SOAX offers a wide pool of legitimate and stable
IPv6/IPv4 addresses.
Frequently asked questions
What are the benefits of using residential proxies?

You can use residential proxies for business or personal purposes. Residential proxies are best for those who want to easily collect vast amounts of data and crawl multiple websites in a few seconds. With SOAX residential proxies, you can gather data using legitimate IP addresses from any location in the world.

Why are residential proxies so popular among businesses?

Residential proxies help businesses stimulate a real user who lives in a particular country, region, or even city. SOAX residential proxies offer legitimate IP addresses from real internet providers.

What can I use residential proxy servers for?

You can use residential proxies for different purposes. For example, you can use them for market research—analyze competitors or consumer trends, compare prices in different locations, collect data for various business needs. You can also use residential proxies for monitoring your marketing activities: verify ads, protect brand from fraud, or monitor search results. Proxy servers also help businesses improve their website performance for better customer experience: for example, you can check your website availability in a specific location or test connection speed.