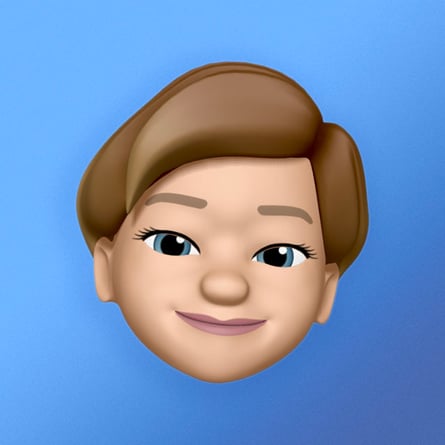 Maria Kazarez
How to Use Proxy for Email Protection?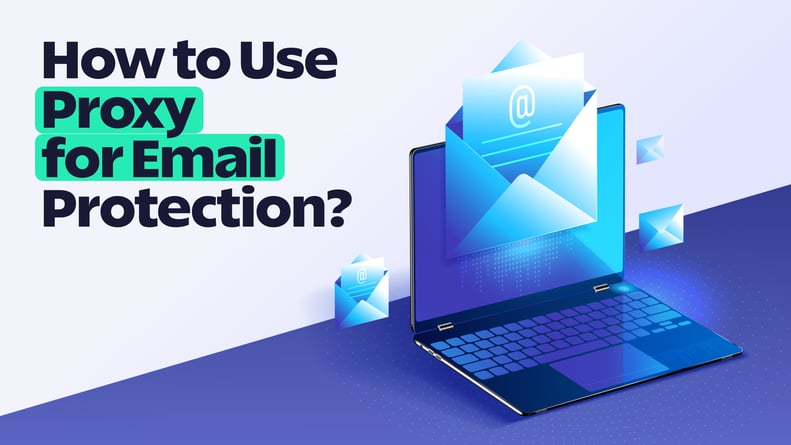 Emails play an important role in private lives and business operations. This makes them a valuable target for the hackers, who constantly increase their malicious toolkit for collecting sensitive data. Let's explore the main threats email users can face and in what ways proxy for email can prevent them.
Why is It Important to Use Proxies for Email Protection?
Email attacks are one of the most widely spread threats individuals and organizations can encounter. They come in different shapes and forms with the similar harmful intent of damaging the operations or acquiring data about you, your organization, employees, customers, or partners. This information can be later used for malicious gain. Eventually, a lack of precautionary measures against cybercriminals can lead to endangerment of your staff and counterparts, brand reputation damage, even lawsuits or other unpleasant consequences.
So, how do proxies fit into all of that? Overall, proxies are buffer servers that divide users' devices and the targeted sites or applications. They hide users' original IP addresses thus making internet browsing anonymous and more secure. A proxy server receives a request, forwards it on the user's behalf masking the initial IP and substituting it with another one. The return of the requested information also goes through the proxy, keeping the user's actual whereabouts and other data unexposed. This mechanism also protects users from different potential threats.
The Main Threats Prevented by Using a Proxy for Email
phishing attacks: fraudulent emails in which cybercriminals pretend to be reputable entities, such as banks, online payment systems, and social media platforms, in order to gain sensitive information. Usually, such messages contain links, or URLs, that lead to fake websites. There users are asked to enter their personal data, such as usernames and passwords, or bank card details, which then becomes available to the wrongdoers. It can also include attachments able to facilitate data breaches;
business email compromise: in this scam, the email appears as coming from a known source with a legitimate request. That can be a supplier informing of the change in the banking details for upcoming payments, an insurance company providing the details for wiring the transfer, or a boss requesting to make a transaction. But instead of the expected recipient the criminals will gain all the benefits. In some cases no additional malware or fake URLs might be used for such attacks. Impersonation and social engineering technics are the main tools instead;
internal threats: the staff, intentionally or unknowingly, can be a spreader of malicious infection among the colleagues.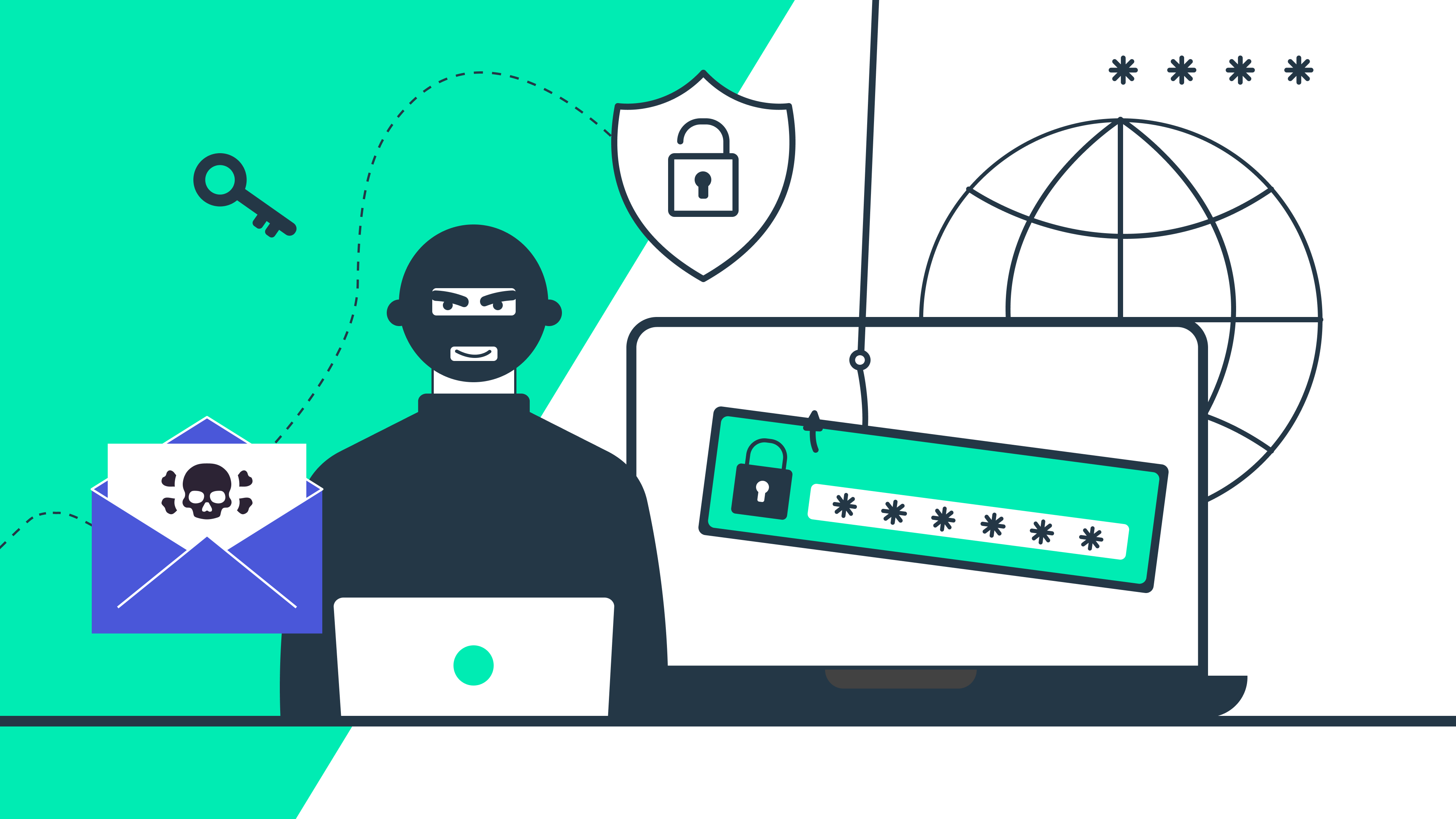 How to Use Proxy to Protect Your Email?
There are numerous ways to enhance email threat protection, including using strong passwords, setting up multi-factor authentication, and investing in an antivirus. But let's focus on using the proxy server for email. Users can employ proxy for Gmail, Outlook or any other mail services, in a browser or an app. The buffer email proxies create not only masks the IP and provides anonymity but also secures the connection. Furthermore, it acts as a filter for email traffic and verifies it before delivering it to the recipient. This makes email proxies a good solution for securing mail servers against phishing attacks, spam and other potential threats.
How to Choose Proxies for Email Protection?
Both residential and data center proxies are used as proxies for email protection and provide their users with a good level of anonymity. Residential proxies are assigned by Internet Service Providers and attached to the real IP addresses linked to devices. Due to this, they are treated as genuine users and rarely get blocked. Data center proxies, on the other hand, are virtual and connected to servers. They offer great speed and high uptime. Some organizations use both types of proxies to resolve the issue of email protection. Testing different options should help determine what is the optimal solution for each organization.
When selecting a provider, it is worth considering the reputation of the company, reviews from real customers and the level of customer support they are offering along with the technical specifications such as a pool of IP addresses, their locations, speed and success rate.
Protecting emails is essential for both individuals and businesses. Email proxies provide an extra layer of security to ensure the data and the infrastructure are safe.
Apart from email protection, proxies can assist your business in numerous other ways. For example, the use of residential proxy allows bypassing geolocation restrictions and setting up efficient web scraping.
Subscribe to our blog