With a staggering 397 million daily active users, Snapchat has secured its place among the World's leading social media platforms.
However, due to its closed nature, much of the data and insights regarding usage and demographics remain hidden from the public eye. This is where Snapchat proxies come into play.
It's worth mentioning that specialized Snapchat-specific proxies are not really available on the market. Instead, what's offered are general-purpose proxies that are compatible with Snapchat.
They serve as tools to unlock greater access, maintain obscurity, and enhance analytical capabilities for power users on the platform. Below we are going to explore the top proxy services available, enabling you you leverage features such as IP rotation, location targeting, and scalable usage.
Let's get started!
Top proxy services for Snapchat of 2023
Let's explore the providers that offer proxies tailored for use with this social media platform.
1.SOAX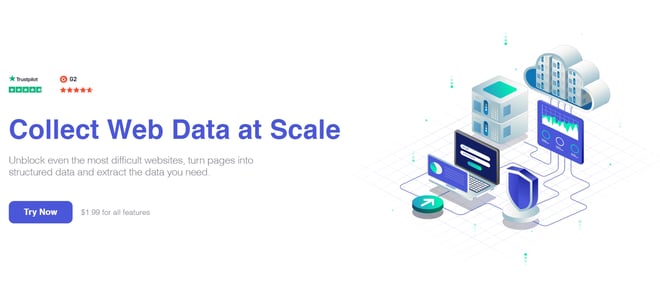 Price: Starts from $99/month for 15GB
SOAX boasts a vast pool of more than 33+ million mobile and 155+ residential IPs, complete with advanced features such as IP whitelisting, sticky sessions, and cust targeting.
SOAX offers a comprehensive selection of residential and mobile proxies with different geos, creating a one-stop solution that caters to a wide range of Snapchat use cases. The underlying network infrastructure and system configuration provides speed, high scalability, and 99.95% uptime, as well as custom targeting by city, OS, browser, and other filters.
2.Proxy-Cheap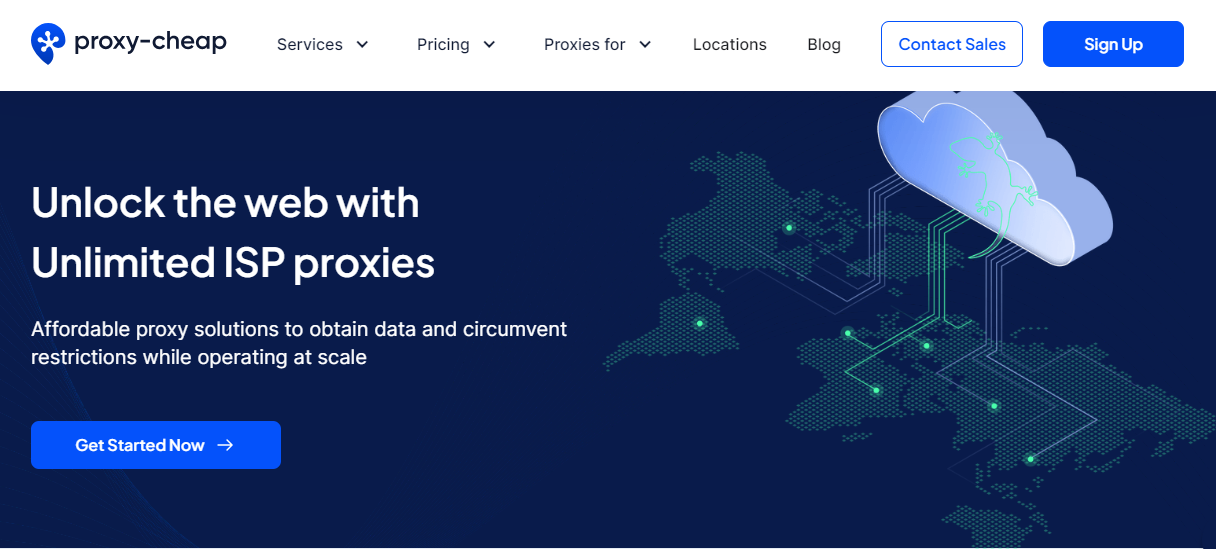 Price: Starts from $4.99/month for 1GB
Affordable mobile proxies are among the top choices for Snapchat users. While mobile proxies can often be pricey, the provider offers cost-effective options with unlimited bandwidth.
However, these mobile proxies are available in just two countries: the United States and France. These IPs are sourced from trusted mobile network operators, including Verizon Wireless and AT&T.
3.MyPrivateProxy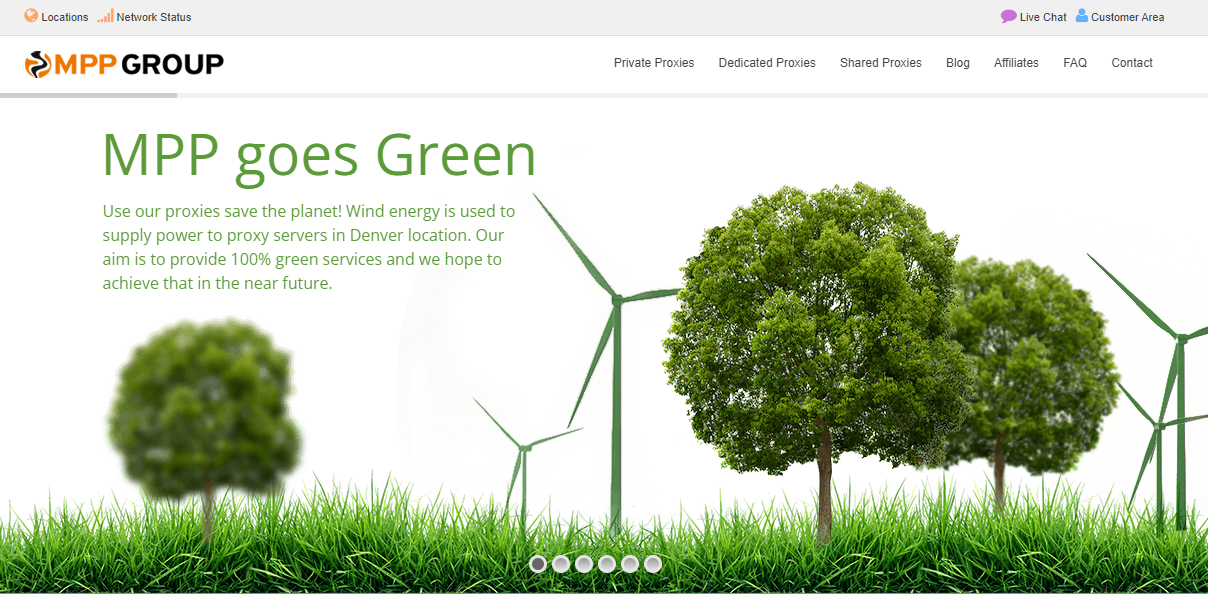 Price: Starts from $11.75/month for 5 private IPs
Operating on dedicated Intel Xeon servers known for their speed and performance, My Private Proxy offers a selection of over 16 locations in the US and 8 in Europe.
As there are no bandwidth restrictions, it provides great flexibility for users.
4.Bright Data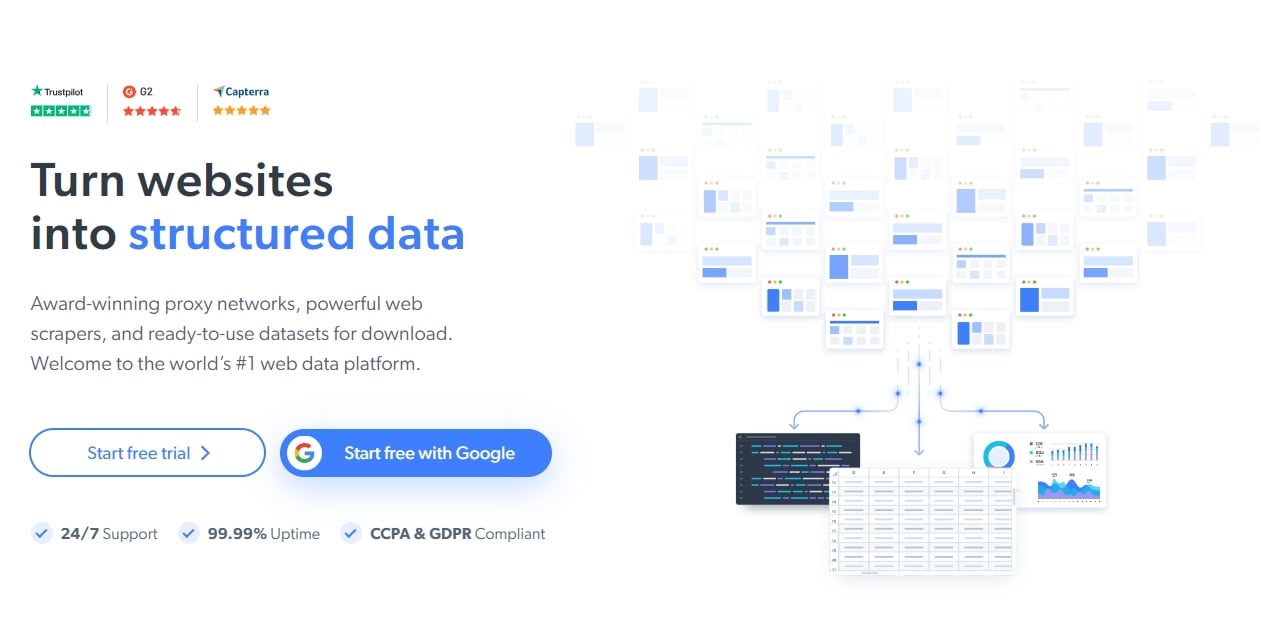 Price: Starts from $500/month for 56GB
Bright Data initially specialized in residential proxies but has since expanded to offer mobile and datacenter proxies.
They're renowned as the early pioneers of mobile proxies and currently boast one of the largest mobile proxy pools, featuring 7+ million mobile IP addresses.
The provider offers global proxy coverage, spanning every country with precise city targeting, along with ASN and carrier targeting. However, despite the provider's excellent scores on G2 and Trustpilot, its prominent features do come at a cost.
5.Proxy Seller

Price: Starts from $10/month for 1GB
Proxy-seller stands out as one of the finest choices for Snapchat proxies in the market. They offer around-the-clock professional technical support and budget-friendly pricing.
They are compatible with a wide range of software supporting HTTPS and SOCKS protocols, prioritizing security with two-factor authentication. Additionally, they offer diverse and unique packages, with cost-effectiveness increasing over longer durations.
6.The Social Proxy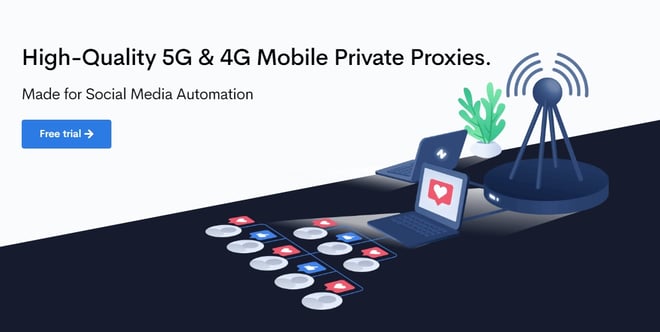 Price: Starts from $133/month for 1IP
The Social Proxy offers an excellent solution with its mobile proxies, designed for managing multiple Snapchat accounts and automation. The service operates dedicated modems and SIM cards to route client requests.
It covers five countries, including the US, UK, Austria, Israel, and Germany. It's worth noting that this service falls on the expensive side in terms of pricing.
7.Smartproxy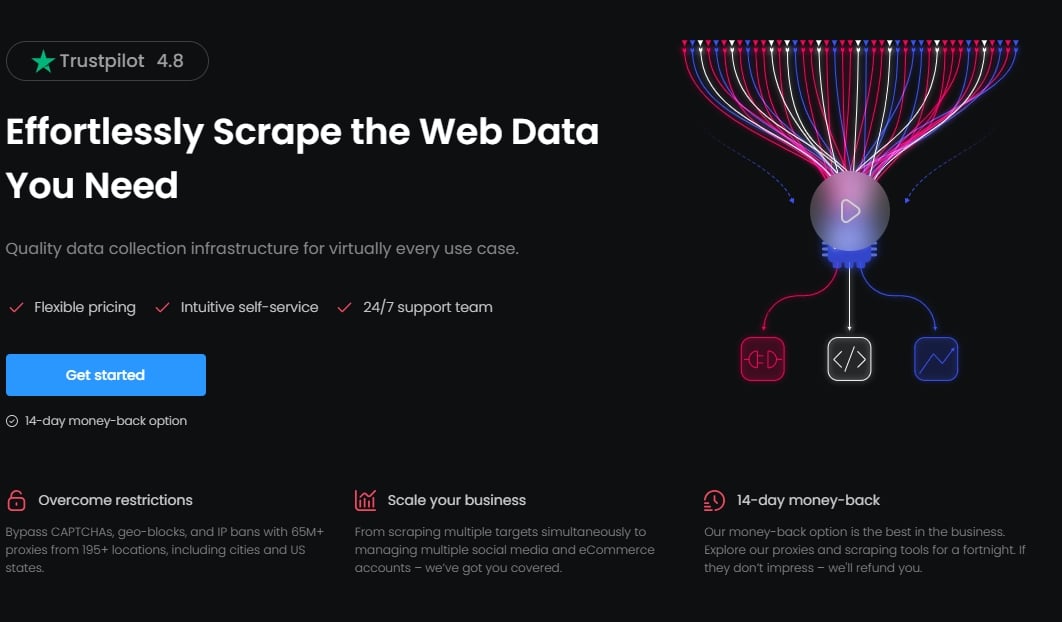 Price: Starts from $14/month for 2GB
These proxies are known for their speed. With over 40 million IP addresses sourced from regular internet users worldwide, Smartproxy provides a broad array of location-specific proxies from approximately 195+ locations.
These proxies operate on a rotating basis, and they also offer support for sticky ports, allowing you to maintain sessions for up to 30 minutes.
8.Storm Proxies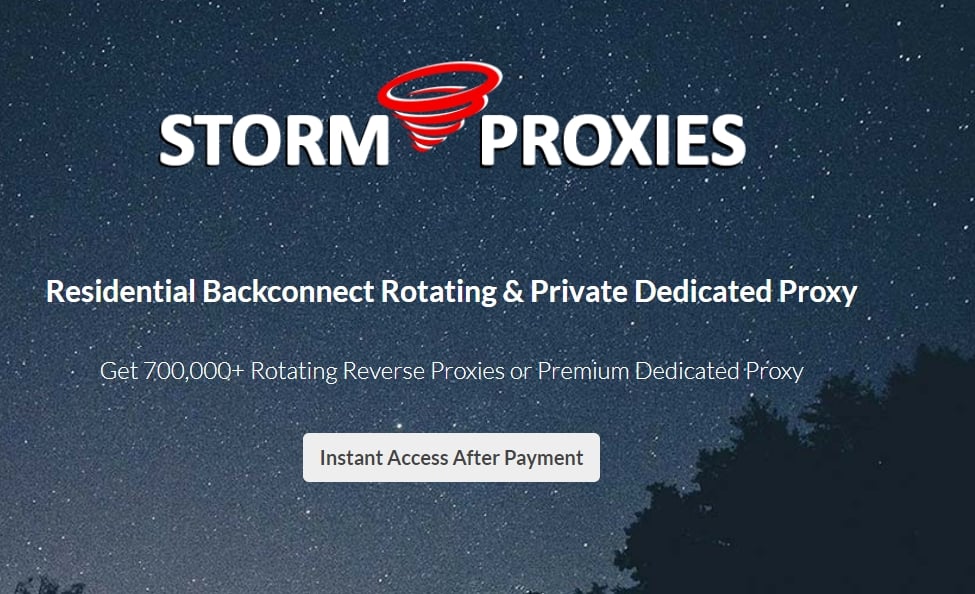 Price: Starts from $50/month for 5 private IPs
Storm Proxies offers a cost-effective solution with unrestricted data usage. Their proxies are priced by IP addresses, and you will gain access to a pool of over 700k+ IP addresses when you purchase one of their residential plans.
Each IP address can be used for a maximum of 15 minutes, which is sufficient for Snapchat automation. This provider also offers unlimited concurrent connections with no bandwidth limits.
9.Oxylabs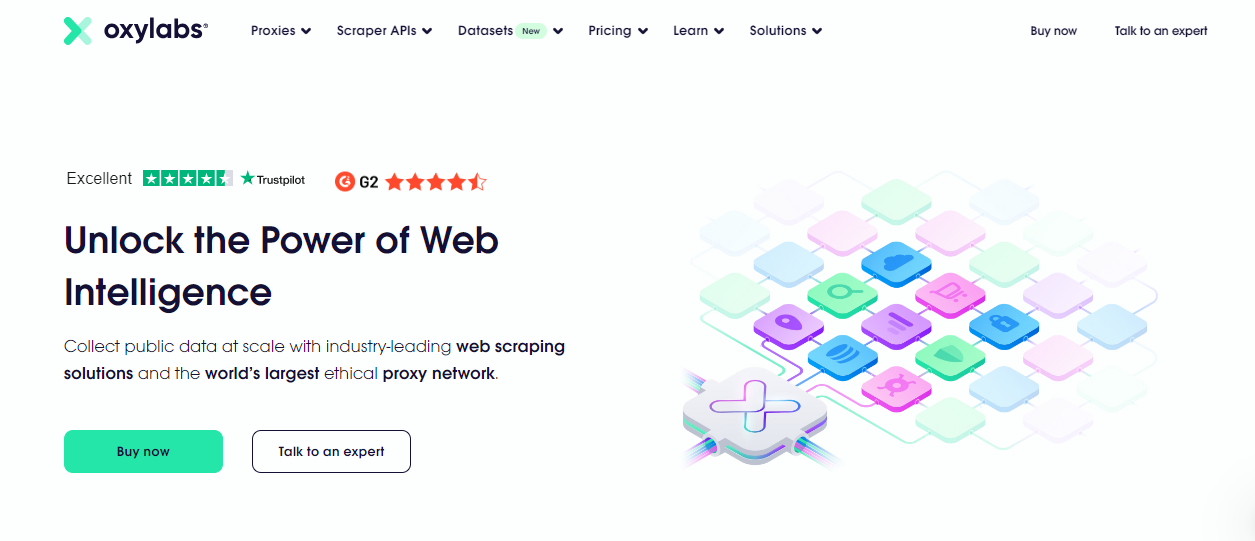 Price: Starts from $99/month for 9GB
It offers a wide range of proxy types and excels at remaining under the radar. If you're planning to automate tasks on Snapchat and need a robust source of mobile proxies, Oxylabs is a solid choice. Their network provides exceptional coverage, with support for nearly every country. Oxylabs's proxies come with advanced features, a session duration of up to 30 minutes, and a pay-as-you-go option.
Selecting the right proxy provider for your Snapchat needs is a crucial decision. With a multitude of options available, it's important to have a clear set of criteria to evaluate these providers effectively. So, without further ado, let us explore the essential factors you need to consider when choosing the right Snapchat proxy provider.
Choosing a Snapchat Proxy Provider
Here are key criteria to evaluate providers:
Obscurity and security
Snapchat proxies must conceal your true identity and location for privacy. Reliable providers offer maximum anonymity through:
1. Encrypted tunnels between proxies and your device to prevent snooping.
2. Zero-logs policy across all customer proxy traffic and metadata.
3. Proprietary protocol fingerprints for proxies to avoid detection.
This cloak of anonymity is essential when using Snapchat proxies to access restricted accounts and data.
Speed and reliability
Smooth Snapchat usage necessitates fast, stable connections. Opt for providers that offer:
1. Load-balanced proxy servers to prevent overloads and lag.
2. Multi-provider premium bandwidth blends for speed.
3. Redundant IPs for failover behind the scenes, ensuring 99.95% uptime.
4. Caching popular requests at edge locations to accelerate common queries.
This performance optimization creates seamless Snapchat proxy experiences.
Geographic coverage
Snapchat personalizes feeds based on location. Providers like SOAX offer:
1. Targeting across cities to pinpoint local trends and accounts.
2. Request localization for hyperlocal results, providing an authentic experience.
3. A vast pool of residential IPs across multiple countries worldwide for accessing global content.
Pricing
Optimize your costs by selecting providers that offer:
1. Pay-as-you-go options for flexible usage.
2. Custom plans tailored to your specific needs and budget constraints.
3. Discounts for annual contracts to maximize.
Customer support
Ensure that technical issues don't hinder your work. Look for providers offering:
1. Live chat, email, and phone support.
2. Dedicated account managers familiar with your use case.
3. Proactive monitoring and guidance to optimize proxy usage.
This comprehensive evaluation process will ensure you select the best Snapchat proxy provider to suit your needs and preferences. Now, let's address a fundamental question: Why do you need proxies with Snapchat?
Why do you need proxies with Snapchat?
Proxies serve several crucial purposes when using Snapchat:
Create Accounts Without Issues
According to Snapchat's terms of service, each user is allowed only one personal Snapchat account. If you plan to manage dozens of Snapchat accounts, your network of multiple accounts could face bans or suspensions.
With a proxy, you can seamlessly switch between numerous Snapchat accounts without raising any red flags.
Bypass Geo-Blocks
Think of a proxy as a bridge between your device and Snapchat. It allows you to use Snapchat without revealing your actual online location.
Plus, if you're in an area where Snapchat is restricted, you can unblock it by using an IP address from a location where it's allowed.
Automate Snapchat Marketing
Proxies open the doors to a new realm of possibilities in Snapchat marketing. They enable scalability, personalization, and complexity that would be unattainable through manual efforts alone.
By incorporating proxies into your marketing strategy, you can deploy chatbots to qualify sales leads, book demos, and engage with prospective customers who have interacted with your Snap Ads.
This level of automation ensures efficient and timely communication with potential clients.
Now that we've explored the advantages of using proxies for Snapchat, it's essential to understand the different types of proxies that seamlessly integrate with this platform.
Snapchat, like other social media channels, requires optimized proxies to operate effectively. Let's delve into the various proxy options that work best with Snapchat.
What types of proxies work with Snapchat?
As Snapchat is a unique mobile app that operates differently from web-based platforms, it relies heavily on mobile interaction and real-time engagement. Therefore, when it comes to choosing the right proxies for Snapchat, not all proxy types are created equal.
It's essential to select proxies that are optimized for mobile performance and can effectively replicate the characteristics of real mobile users.
Residential proxies
Mimic real mobile and home users to hide automated activity. Residential proxies are an excellent choice when you need proxies that blend seamlessly with Snapchat. They mimic the IP addresses of real mobile and home users, making them reliable for masking automated activity.
Mobile proxies
Snapchat is inherently designed for mobile usage, and this is where mobile proxies shine. These proxies adopt cellular IP identities, providing enhanced anonymity and a higher likelihood of evading detection.
This combination of limited availability, higher anonymity, and increased demand results in mobile proxies being more expensive than residential proxies. However, their cost is often justified by the enhanced capabilities and reliability they offer for specific use cases.
Now that we've covered the types of proxies that work best with Snapchat, let's delve into some practical tips and strategies for making the most of your Snapchat proxies.
These insights will help you optimize your Snapchat marketing efforts and ensure a seamless experience while maintaining obscurity and security.
Tips for using Snapchat proxies effectively
Follow these tips to maximize your Snapchat proxy potential:
Rotate IPs frequently, at least every couple of hours if not more. Avoid extensive reuse of IPs as it can raise suspicion.

Limit your actions and moderation tools to stay under Snapchat usage thresholds per IP. Gradual growth is preferable to sudden spikes.

Target proxy locations relevant to your campaigns. For example, use Paris IPs when running a France-specific ad campaign.

Use proxies in moderation. Just because you can scale accounts tenfold doesn't mean you should do it immediately. Be prudent.

Monitor your proxy panel and deactivate any IPs flagged by Snapchat to prevent account disruptions. Stay ahead of potential issues.

Implement a proxy API to intelligently assign and rotate IPs across your accounts automatically. Avoid manually attempting to manage IPs.

Whitelist only IP addresses crucial for your internal system. Limiting whitelisting helps preserve anonymity.
Mistakes to avoid:
Excessively reusing the same proxy IPs across accounts, can raise red flags.

Using easily detectable datacenter IPs rather than residential or mobile proxies.

Scraping or operating on a scale that vastly exceeds organic human limits.
Snapchat's unique mechanics as an ephemeral messaging app restrict public data access, but optimized proxies can considerably lift these limitations. With the knowledge in this article, you can evaluate top proxy providers, integrate them into your workflow, and accomplish more on Snapchat.
Just remember to use proxies judiciously within platform terms. With the proper precautions, Snapchat proxies will transform how you can leverage the platform to your advantage. The Snapchat realm awaits, give it a try today.
Happy snapping!